About the project
The Building Healthcare Collectives (BHC) project emphasizes humanities expertise in care. We create an infrastructure where healthcare professionals, humanities researchers, community partners, and activists can work together to solve key problems facing the U.S. healthcare system. These problems include increasing costs, unequal access to care, unequal quality of care, and rapidly changing technological processes. Following the Literate Care model, we bring together interdisciplinary research teams focused on shared decision-making, preventative care, and a focus on health disparities due to social, economic, and environmental factors.
The BHC project is funded by the Humanities Without Walls initiative and led by researchers from Michigan State University and The Ohio State University. We are seeking BHC Project Fellows who are interested in participating in or leading action-oriented health equity research.
---
BHC project team members
The Building Healthcare Collectives project is led by research teams at Michigan State University and The Ohio State University.
---
About the BHC project fellows
BHC Fellows participate in research teams that engage in community-engaged, actionable, and equitable health services research. This research will help to improve healthcare outcomes for vulnerable communities. Meanwhile, the BHC Project provides research infrastructure—including professional development, support for team-building and grant-writing, and in-person and online collaboration—to mobilize expertise and skills across disciplines, sectors, and communities.
BHC Fellows
Black Feminist Science Studies Group
Moya Zakia Bailey
Northeastern University
Nicole Charles
University of Toronto
OmiSoore H. Dryden
Thornloe University
Angel Love Miles
Access Living of Metro Chicago
Built Environment Group
Jarah Moesch
University of Maryland & Remote Member of the Critical Design Lab, Vanderbilt University
Bess Williamson
School of the Art Institute of Chicago
Academia Advocacy Network
Ann M. Fox
Davidson College
Reza Hessabi
Dartmouth University
Ryann Patrus
Ohio State University
Manako Yabe
Building Healthcare Collectives
Environmental Factors Group
Lauri Andress
West Virginia University
Sylette Henry-Buckmire
Stony Brook University
Ike Valentine Iyioke
Michigan State University
Dr. Katherine E. Morelli
Boise State University
Language Access in Healthcare Group
Rachel Bloom-Pojar
University of Wisconsin-Milwaukee
Sara Proaño
KDL Libraries
Gabriella de la Vega
Hispanic Center of Western Michigan
Angela Lee
Dartmouth University
Human Dignity Group
Katie Aubrecht
Victoria Charoonratana
Dartmouth College, Geisel School of Medicine
Devan Stahl
Michigan State University
Lauren Terbrock-Elmestad
St. Louis University
Queering Medicine Group
Daniel R Pfau
Michigan State University
Mauricio Franco
Michigan State University
Wyatt A.T. Shoemaker
Michigan State University
Yuanfang Dai
Michigan State University
Reproductive Health Group
Simone C. Drake
Ohio State University
Emma Schlegel
Ohio State University
Sandy Sufian
University of Illinois at Chicago
Shared Decision-Making Group
Archana Bharadwaj
Central Michigan University College of Medicine
Amanda Booher
The University of Akron
Jory Gomes
Health Policy Research Assistant at Ohio University, Heritage College of Medicine, Dublin, Ohio
Amy R. Reed
Rowan University
---
BHC Symposium
The BHC Symposium will be held on April 11–13 in East Lansing, Michigan at the Henry Center for Executive Development on the campus of Michigan State University and Sparrow Hospital.
Access
Christa Teston will serve as the main point person as we seek to make sure this symposium is as inclusive and accessible as possible. Christa will make arrangements on your behalf regarding any accommodations you may need that help you to feel welcome and cared for during our symposium. To that end, please take this quick survey (which also serves as your registration form) so that Christa can begin to make necessary arrangements (e.g. CART, interpreters, etc.). If for any reason you prefer to send Christa your access needs via email, feel free to email Christa directly at

[email protected]

. Due to lead times for accommodating your requests, we ask that you fill out the registration form and/or send access needs no later than Friday, March 22.
Symposium Materials
Access slides, video, and other materials from the Symposium here.
---
BHC Project sponsors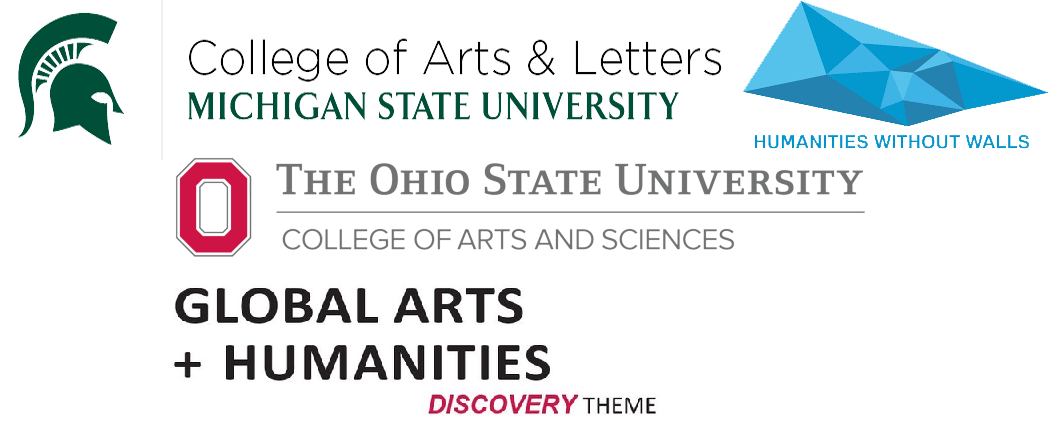 ---
Contact us
You can follow Building Healthcare Collectives on Twitter and Facebook. If you would like more information about Building Healthcare Collectives, please email us at [email protected].